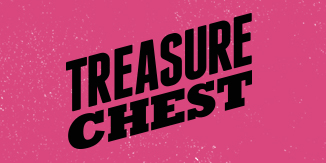 Our largest and most anticipated rare beer event of the year is now in Virginia Beach! Treasure Chest Fest will serve as a fundraiser for local Breast Cancer charity: Tidewater Komen for the Cure.
SPECIAL OFFERINGS FROM GREEN FLASH
Treasure Chest 2014: Red wine barrel-aged Saison with Plum |  Ristretto Cosmic Clack Lager | Rayon Vert Candela Rye Barleywine | Green Bullet | West Coast IPA | Double Stout |  Hop Head Red | Special Cuvee Trippel | Boubon Barrel Aged Trippel | Sour Blond | Little Freak w/ Cherry | Little Freak w/ Boysenberry | Little Freak w/ Strawberry
SPECIALTY CASKS
30th Street w/ Grapefruit  | Citra with bitter orange peel | Double Stout w/ Serrano, cinamon & cocoa nibs | Green Bullet w/ Cira Hops | Imperial w/ Thai Basil, Thai Chili & Lemongrass | West Coast w/ Habanero & Mango
 LOCAL BREWERIES
We're excited to have all these awesome breweries pouring at the festival!
Back Bay Brewing Company | Beach Brewing Company | Devils Backbone Brewing Company | Hardywood Park Craft Brewery | New Belgium Brewing Company | O'Connor Brewing Company | Parkway Brewing Company | Port City Brewing Company | Smartmouth Brewing Company | St George Brewing Company | Terrapin Beer Company | Young Veterans Brewing Company
LOCAL RESTAURANTS
The Birch Bar, Dog Street Pub, Y Not Pizza & Italian Cuisine, Karnage Asada, Home Republic, Tubby's Tavern, Lynnhaven Pub
 LIVE MUSIC FROM
Session Rockers & More Perfect Jones