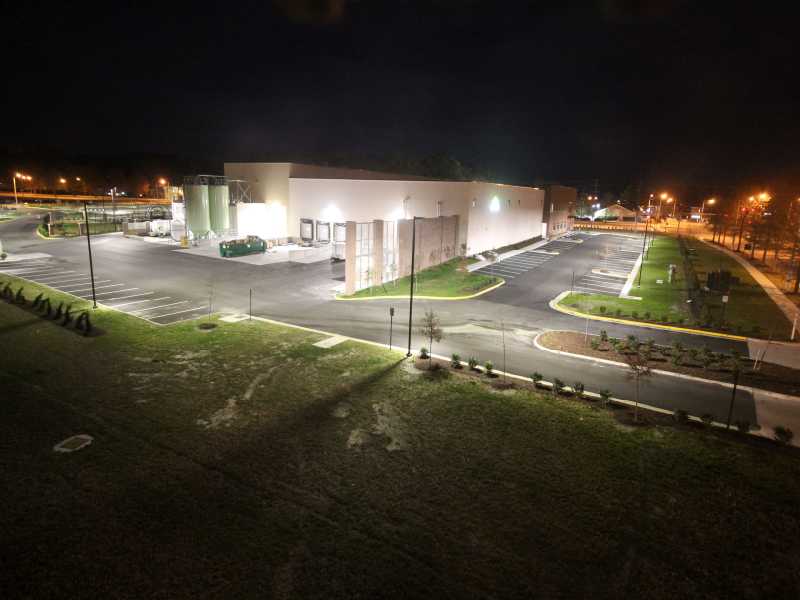 Live Cam
Live from 7AM to 8PM EST, M-F.
The 2nd Brewery for Green Flash will be located in Virginia Beach, VA. Situated on a 9-acre industrial plot of land on the corner of Corporate Landing and General Booth Blvd—15 minutes from the beach by car.
Our Virginia Beach location will feature a 58,000 sq ft building to accommodate the 100,000 barrel brewing facility, and we will welcome visitors to our large Tasting Room and Beer Garden. An extensive brewery tour program, retail store and on-site private event space will provide customers with many opportunities to glean the great passion and commitment to quality that goes into the creation of Green Flash brews and to share in the Green Flash experience first-hand.
Closely replicates San Diego Brewery: same state-of-the-art equipment and brewery footprint, onsite lab for beer analysis, brewery tours, tasting room and vast outdoor beer garden, space for private events and educational experiences, offices for staff and ample parking for guests.
Please note: All open positions will be posted to Careers section of the Green Flash website as they become available.
Establishing credits with White Labs in San Diego for all members of the Virginia Brewer's Guild to submit beers for analysis, will offer the Green Flash Lab to other breweries to use upon completion, Green Flash will develop Virginia Beach local beer series and plan to support Virginia Beach charities.